Increased Performance Exhaust Systems
Whether you have a brand new car or a "new to you" car, to maximize the efficiency of your engine, you need to match it with a performance exhaust system. Here at Orchards Muffler, we can outfit your vehicle with a performance exhaust that will complement the power and integrity of your rig. By adding a performance exhaust to your vehicle, you will enjoy bigger power gains, more torque and increased fuel efficiency. We thoroughly enjoy designing and installing performance exhaust systems and are available to assist you in determining which system is the best fit for your vehicle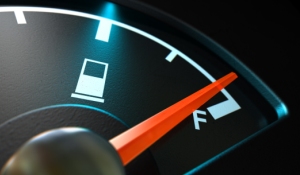 Expert Exhaust Installation
Orchards Muffler has the expertise to offer you a wide range of performance exhaust services including maintenance, repair and installation. We would be happy to assist you with any job large or small.
Experience with all Exhaust System Service
With over four decades of experience with an assorted array of cars we have what it takes to work with custom cars, sport compacts, light trucks, large trucks, classic cars and SUV's. Our performance exhaust experts can custom bend exhaust pipes to fit any make or model of vehicle.
Improve Gas Mileage with a Performance Exhaust System
We are eager to help you get the horsepower, torque and gas efficiency that will elevate your vehicle to the next level. It is our goal to provide you with the perfect exhaust as your satisfaction is our number one priority. For those of you interested in performance exhaust services for the Vancouver, WA and Portland, OR areas, Orchards Muffler is your number one exhaust shop.
Premier Performance Exhaust Systems
Orchards Muffler located in Vancouver, WA is committed to proving those in the Greater Portland area, with the finest Performance Exhaust Systems the industry can offer, which is why we accept no compromise when it comes to the quality. With 40 years of experience working with exhausts, we know which systems are set apart from the rest.
When it comes to a performance exhaust system, it can be really difficult to determine whether its quality, power, or sound is of utmost importance, as only a perfect combination of these features will result in the system that is the most appropriate for your needs. With an immaculately built aftermarket exhaust system, your car is guaranteed to reap many benefits including performance, reliability, and durability.